Your Local Source for Commercial Plumbing in Peoria IL
If you own a business in and around Peoria, you need a commercial plumber you can trust. After all, you never know when an emergency will crop up and you don't want to be faced with extensive downtime. Even for routine plumbing repair and maintenance, you need peace of mind knowing you can call your trusted plumber and get immediate services. Dries Brothers Plumbing, based right in Peoria, can be your go-to professional when you need help. Founded in 1933 by Clement P. Dries and his brother, we pride ourselves on 100 percent dedication to customer service. You can trust us to keep your plumbing up to code so your employees and customers stay safe. Choose us as your local source for commercial plumbing in Peoria IL today.
Commercial Plumbing Services
As your trusted licensed, bonded and insured plumber, our team can address several service areas you may need help with. We show up on time, in uniform, ready for work. We know how important minimal downtime is when you're trying to run a business. That's why we provide quick yet efficient commercial plumbing services to get you back up and running.
Here's a look at what we can do: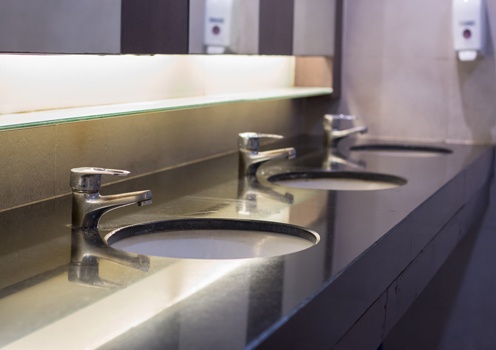 24-hour emergency service
Video Inspections
Gas leak detection
Plumbing fixtures
Faucets
Sump pumps and sewage pumps
Toilet repair
Septic tank maintenance and installation
Water softener installation
Frozen pipe repair
Plumbing drain repair
Pipe fitting
Appliance installation
Hydro Jetting
Leak detection and repair
Gas piping
Remodels
Serving clients such as business offices, medical offices, retail shops and restaurants, Dries Bros. is your one-stop-shop for all commercial plumbing needs. From inspection and maintenance to repair and installation, we are your top choice in the Peoria area.
Contact Dries Bros. Plumbing in Peoria
To learn more about our commercial plumbing services, please contact Dries Bros. at 309-691-4535. We are located at 1519 W. Altorfer Dr in
Peoria for your convenience. Request a quote online today to get started.