Lean on Dries Bros. for Shower Repair in Dunlap IL
As a homeowner, you know you can't live without your shower for long, especially if you have a big family! If your shower is on the fritz, you need immediate help. That's when you call Dries Brothers Plumbing. Choose our licensed and insured contractors, as we are fully certified to diagnose, clean and repair any shower or tub combo. We give you top-quality craftsmanship at affordable prices that won't break the bank. From drain and pipe cleaning for clog removal to sediment and mineral scaling, you can trust us to address the issue correctly and promptly. Leaving a shower repair problem to fester can just make the problem worse. It can also lead to bigger repair bills down the line. It's best to get the issue addressed right away for the best results. Lean on Dries Brothers for quality shower repair in Dunlap IL.
Shower Repair Services in Dunlap
There are many common reasons why your shower could be malfunctioning. There could be debris buildup in the drain or there could be a problem with the shower head. Whatever the case, we'll do a full inspection to determine the cause of your problem.
Here are some of the services we offer that are related to shower repair: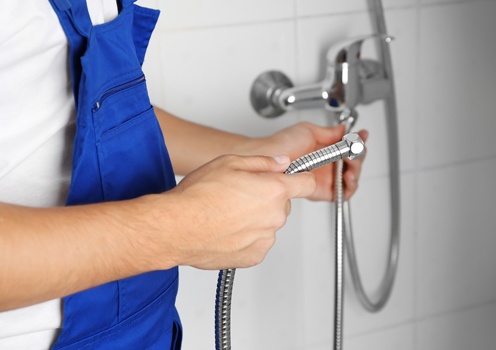 Leak detection and repair
Faucet repair and replacement
Supply line malfunctions and low water pressure
Pipe and sewer line replacement
Bathtub and shower repair and installation
Water pressure adjustment
Faucet repair and replacement
Showerhead repair and replacement
Clogged drains
Shower and tub retrofitting
Water pipe relocation
Walk-in bathtub connections
High-tech options for showers and bathtubs
Low-flow showerheads and faucets
We don't just do the job and leave. Our professionals will also offer helpful information, such as water conservation hints or drain cleaning tips, to keep your energy bills low and save you money on future repairs. Increasing the functionality and comfort of your bathroom starts with quality repair and maintenance services. Our family owned and operated business has been satisfying clients for more than 80 years.
Contact Dries Bros. Plumbing in Dunlap
To learn more about our shower repair services, please contact Dries Bros. at 309-691-4535. Or, request a quote online today. We are based at 1519 W. Altorfer Dr. in Peoria.