Exceptional Water Heater Installation in Peoria IL
Installing a new water heater takes patience, skill and dedication. For that, you need to turn to the experts at Dries Brothers Plumbing. Our team can provide installation of a new water heater that suits your family's usage needs and budget. We are a family owned and operated business committed to 100 percent customer satisfaction. We also go through continual training to ensure adherence to best practices. You can rest assured our water heater installation services are top notch. Our team can come to your home or business and recommend the best type and size. For exceptional water heater installation in Peoria IL, come to Dries Brothers.
Signs You Need a New Water Heater
Unless, of course, your water heater simply fails or floods, there are usually small, tell-tale clues that let you know it's time for water heater replacement: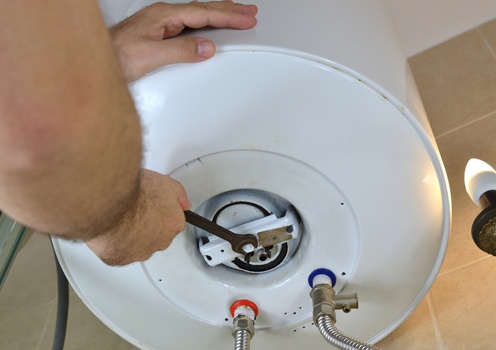 Repeated repairs: The need to keep repairing the same issue or replace the same part means you're throwing good money after bad. Particularly if your unit is getting on in years, it's time to think about a new one.
Inefficiency: With water heaters responsible for about 17 percent of your home's energy use, this is usually one of the more common signs your unit could be failing. Are your energy bills getting higher? Does it take longer to heat the water for your showers? It's time to make the switch.
Finally, mineral buildup and small undiagnosed issues: These can both slowly degrade your water heater over time. By failing to keep up with regular maintenance, you may overlook these issues which can seriously detract from the lifespan and operation of your unit.
Contact Dries Bros. Plumbing for Water Heater Installation in Peoria
To learn more about water heater installation in Peoria IL, please call Dries Bros. at 309-691-4535 or request a quote online today. In conclusion, you can find us at 1519 W. Altorfer Dr. right here in Peoria.